A shed is typically constructed to be a simple, roofed structure in the backyard that is intended for storage, workshop, or hobbies. Sheds may be constructed in different sizes ranging from a small open-sided structure to large structures with a shingled roof, complete with features such as windows, electrical outlets, and others. For example, sheds in backyards are a lot smaller and they are mainly used to store garden tools. Sheds can go ultra-large in places like a farm, as they used to store farm equipment, supplies, and harvest.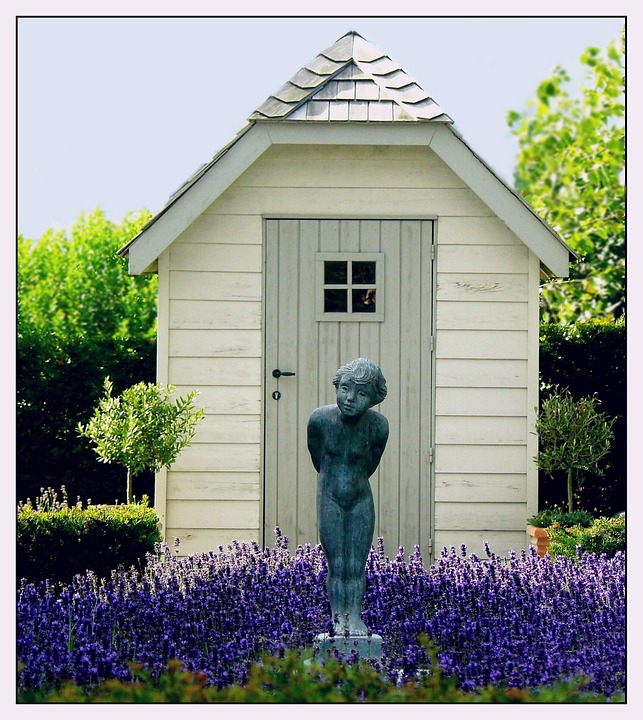 Sheds can be creatively designed and be used for purposes other than storage. The traditional storage shed in the corner of the yard can be given a make over in order for it to achieve a different function. Some of the creative designs that can be applied to a garden shed are as follows:
Office space or personal sanctuary ??/strong> Tucked in the middle of shrubbery and evergreens, a shed can be redesigned to be an office space away from the noise and clutter of the house. If the head of the house wants to do their office work in complete silence, this office shed will be the perfect place. It can also double as a personal sanctuary as they will be out of contact from the rest of the world for a while.
Entertainment hub ??/strong> Transform the backyard shed into an entertainment hub by building a rustic outdoor bar or counter. Stock the shed with your favorite drinks and you??re all set to party.
Outdoor room with a view ??/strong> Convert a storage shed into an outdoor room with glass-paned doors and windows. Equip it with an easy chair or a recliner, a small television or stereo system and whatever small appliances or gadgets you may fancy and you have a room to run to in the event that you find your house too suffocating.
Personal Pentagon ??/strong> Forget the 90-degree angles of the traditional shed and build a shed with five sides. Make it a command center from which to run the affairs of your household or simply make it a hiding place the world is closing on you.
Designing a different kind of shed takes only imagination and creativity plus the willingness to experiment and try something new. Break from the tradition and build a shed in your backyard using your creativity and whim.