The shed is in full use during winter because of all the tools and gardening items that need to be sheltered from the snow and rain. But after storing all the garden valuables in the shed, it receives very little attention throughout the duration of winter. Not taking care of the shed will compromise everything that is stored in there during the winter months. Sometimes, people get a nasty surprise when they open their shed during spring – the stored items are no longer in working condition because of water damage.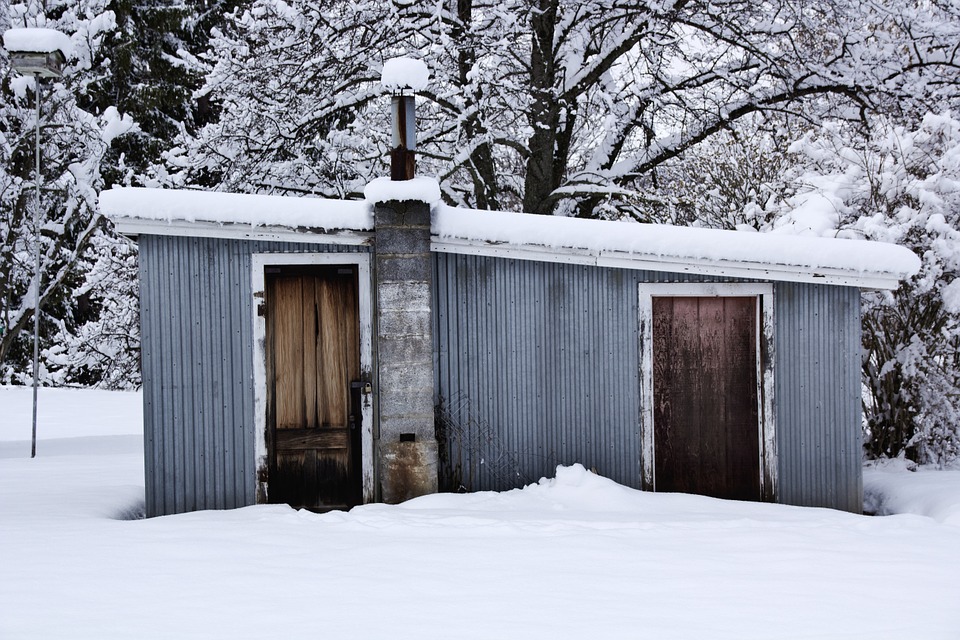 Storage Shed Timber Care
Storage sheds that are made of wood are more prone to damage during winter. Cold temperatures, wet weather, humidity, and strong winds could cause swelling to the timber, putting undue pressure on the wooden joints, leading to damage.
Swelling can be prevented and pressure can be reduced when the timber joints are slightly loosened at the start of fall. But remember to tighten the joints once the temperature starts to go up.
Wooden sheds require wood treatment every year to prevent rot. Use oil based wood treatment paint to add color and durability to your storage shed.
Check Your Storage Shed's Roof
Leaks in the roof are often caused by tears or a gap in the roofing felt. If left unchecked, it could lead to more serious and more expensive repair. It will also damage whatever is stored inside the shed.
Seal Storage Shed Windows
Windows are vulnerable to damp penetration and leaks. Even the minutest gap in the windows can lead to a bigger leak that will have more detrimental effects later. Make sure that all windows are sealed effectively around the edges and that they are securely fastened in place.
Secure Shed Doors
Shed doors must be securely fastened to prevent rain and strong wind from getting inside the shed. Doors that do not properly shut will be vulnerable to strong winds. Use a high-quality padlock to boost the security of the door. Make sure that the door fits snugly to safeguard against leaks.
Snow Removal
There will be snow, may be lots of snow, during winter. Pay attention to the accumulation of snow on the roof of the shed. Accumulated snow is heavy and can pose serious damage to the shed, resulting in leaks or a collapsed roof. Clear snow on the shed's roof as fast as you can before it starts accumulating.
You invested money building your storage shed so that you can protect your garden tools and other items over winter. You might lose everything – your shed and its contents – if you do not get it ready for the coming winter.